Doctor Strange in The Multiverse o Madness - The Loop
Play Sound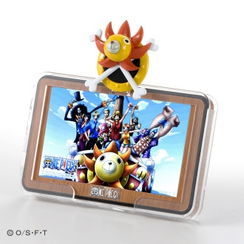 The One Piece Car Navigator, or the One Piece Car Navi (ワンピースカーナビ Wanpīsu Kānabi) is a portable car navigation system. It was released on April 22, 2011, and the total cost of the limited product is ¥39,800.
This rare item is only available on the internet site DINOS with the limited quantity of 20,000 sets. The Navigator consists of newly drawn shots of the One Piece series, shortcuts, etc., and navigation voicing options include Luffy (Mayumi Tanaka), Nami (Akemi Okamura), Chopper (Ikue Ootani), or normal voicing.
The navigator sources come from the Canvas Mapple series, about 100 guide books, and 80,000 guides.
Wallpapers
This navigator has six wallpapers. They are all original works by the One Piece anime staff.
Wallpaper 1- Straw Hat Pirates on Thousand Sunny
Wallpaper 2- Luffy and Ace back to back
Wallpaper 3- Some Straw Hats with Laboon
Wallpaper 4- Tony Tony Chopper
Wallpaper 5- Nami & Robin tea party along with Sanji and Chopper
Wallpaper 6- Zoro vs. Mihawk
Features and Items
The Navigator comes with several items/features such as these.
Items
AC adapter, DC cigar socket cord, and USB cable
Stand one- Clear, anchor-shaped
Stand 2- Black
1 seg tuner
Oar-shaped touchpen
Removable Thousand Sunny symbol
Sent in a treasure-like box
Features
The size is about a human hand
The icon showing where you are is Thousand Sunny.
You can play a treasure hunt.
You can either touch it with your finger or the oarpen to type
More Features
The One Piece Navi has many special features to it. Some more features include: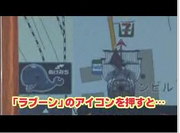 You can watch 1seg TV when not using the navigator.
You can use the navigator as a normal map by detaching it from your car.
When you get stuck in traffic, a "Laboon Icon" appears on the bottom left corner of the navigator, and when you tap it, the newest shortcuts or detours appear on the screen.
When you set the navigation voice to Nami, Luffy, or Chopper, they each say their own catch phrases from time to time.
If you find all the treasure hunt items and send them to the company, you get a free DVD set along with Oda Eiichiro's signature and a secret present just for applying.