Obi-Wan Finale - The Loop
Play Sound
Mobile phone applications related to One Piece have been created for gaming, reading, watching anime, and more. These have largely been released for modern smartphones like iOS and Android devices, with some mobile games released for cell phones that predate smart phones.
Mobile Games
Cat's Ogiri Sushi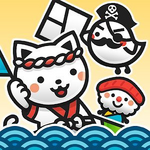 Cat's Ogiri Sushi powered by Shueisha (ネコの大喜利寿司 powered by 集英社, Neko no ōgiri sushi powered by Shūeisha?) is an Ogiri word game where players have to fill in empty speech bubbles from Shonen Jump manga based on a theme. Once filled in, other players rate their entries. The game was released on Android and iOS devices on January 31, 2019, with service terminated on January 14, 2020.[1][2] It was published by Shueisha and developed by Nukenin, which was the Google Indie Games Festival 2018 Top 3 finalist and the Shonen Jump+ Award winner for their first "Cat" series title Cat Painter.[3] One Piece is one of 25 Jump titles featured in the game.[4]
Reading Apps
Japan-Only Apps
ONE PIECE Official Manga App
The ONE PIECE Official Manga App (ONE PIECE 公式漫画アプリ, Wanpīsu kōshiki manga apuri?) is the official manga app for One Piece, developed by Shueisha. It is available on both Android and iOS devices. Users can read full-color chapters using logs, which come in three types:[5]
Free Logs: Every day, users can earn one free log, distributed at 13:00, which allows them to read one free chapter. Users can only accumulate up to 245 free logs, and they cannot be used to purchase e-books.
Purchase Logs: Aside from free daily logs, additional logs can be purchased. THese purchase logs do not have a limit and can be used to purchase e-books.
Bonus Logs: Bonus logs can be earned by completing different achievements through minigames or events. Users can only accumulate up to 2000 bonus logs, and they cannont be used to purchase e-books.
Shonen Jump+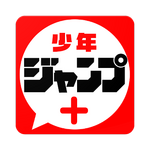 Shonen Jump+ (少年ジャンプ+, Shōnenjanpu +?) is the official manga app for Shonen Jump in Japan. The app launched on September 24, 2014 and is supported by ACCESS's PUBLUS publishing platform.[6] Users can read some original Jump manga for free, as well as early chapters of additional popular series like One Piece. Those who subscribe to Weekly Shonen Jump or Jump SQ get expanded access. The app has been downloaded over 18 million times.[7]

Jump BOOK Store!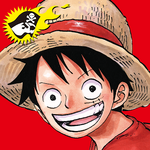 Jump BOOK Store! (ジャンプBOOKストア!, Janpu BOOK sutoa!?) is an official manga storefront app for Jump. It offers weekly free chapters from Weekly Shonen Jump, Jump SQ, and Young Jump, as well as Grand Jump, Ultra Jump, Jump GIGA, magazines, light novels, and shojo manga available for purchase as e-books.[8]
The following One Piece series and publications are available on the storefront:
Mawashiyomi Jump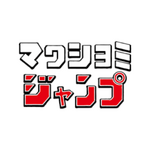 Mawashiyomi Jump (マワシヨミジャンプ, Mawashiyomijanpu?) is a geolocation manga app that lets users read free chapters by walking around to different areas on a map. One Piece is one of the series provided for free.[12]

Zebrack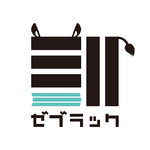 Zebrack (ゼブラック, Zeburakku?) is Shueisha's digital bookstore platform. It features Shonen Jump properties, including One Piece. Users can read manga for free everyday using tickets that are recharged 23 hours after use.[13]

TanZak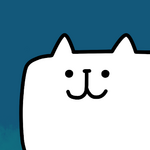 TanZak (タンザク, Tanzaku?) is a digital light novel platform owned and operated by Shueisha. The novels are progressed sentence by sentence as readers tap their screens. Many Shonen Jump-related light novels are featured on the platform, including One Piece novel A.[14]

Global Apps
Shonen Jump Manga & Comics
Shonen Jump Manga & Comics is a digital manga platform that is available globally and offers unlimited access to Jump series, including One Piece, for premium subscribers. Manga is also sold by volume on the platform. The app's catalogue includes One Piece spinoffs: One Piece novel A, Shokugeki no Sanji, Roronoa Zoro Falls Into the Sea, and Vivi's Adventure.[15]

MANGA Plus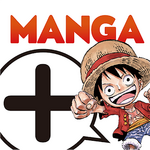 MANGA Plus by SHUEISHA is a digital manga platform that is available globally and offers weekly free chapters of Jump series, including One Piece. Unlike Shonen Jump Manga & Comics, MANGA Plus does not have a premium tier, and only the first three and most recent three chapters are available. Most series are also available in Spanish, and some popular manga like One Piece offer additional languages.[16]

Art Apps
kisekaeJUMP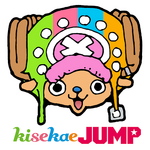 kisekaeJUMP (きせかえジャンプ, Kisekae janpu?) is a Shonen Jump-themed customization app that launched on Android and iOS devices on March 18, 2016. It acts as a digital storefront for wallpapers and icons based on the magazine's most popular series. Service for the app will be terminated on January 22, 2022, but use of purchased items will still be available.
Tony Tony Chopper serves as the app's mascot and logo. The app offers free daily One Piece Chat Stickers, as well as One Piece wallpapers and icons.[17]

JUMP PAINT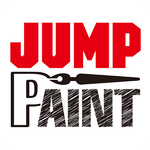 JUMP PAINT by MediBang (ジャンプPAINT by MediBang, Janpu PAINT by MediBang?) is an Android and iOS app for creating manga and illustrations. It is developed in collaboration between Weekly Shonen Jump and MediBang Paint, and it released in English on June 22, 2017.[18] Users can access the following features:
90 free brushes, including G-pens and mapping pens
800 types of tones and backgrounds for free
Drawing practice using panels from Shonen Jump manga, including Eiichiro Oda's One Piece
Lessons on manga creation from Jump's editorial department
The ability to enter Jump contests
Layers with blending modes
50 comic fonts
Freely transformable comic panels
A camera for taking reference photos.
The app syncs with the desktop version of JUMP PAINT on PC and Mac, and it has cloud storage backup.[19][20]
Jump Camera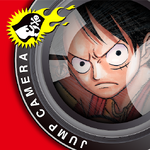 Jump Camera!! (ジャンプカメラ!!, Janpu kamera!!?) was a photography app developed by ICE Inc. and distributed by Shueisha.[21] The app was released for iOS devices on March 26, 2013. Users could take pictures using their camera and add frames, filters, and stamps to them featuring characters from Jump manga, including Monkey D. Luffy and Tony Tony Chopper. They could also add photos of themselves to existing art, like magazine covers or manga pages. Users could share their images to Twitter, Facebook, or LINE, as well as post them in-app to be ranked against others' art.[22]
A major update was released on June 23, 2014 to commemorate the 46th anniversary of Weekly Shonen Jump. Over 3,000 stamps were added for free for a limited time, until July 11.[23]
Other Apps
One Piece Everyday
One Piece Everyday is a companion mobile app based on One Piece. Users log in everyday to get calendar stamps, learn about One Piece news and events, and earn daily rewards.
One Piece (Anime App)
One Piece was an anime app developed and distributed by Ellation, a subsidiary of AT&T and the umbrella company that oversaw video streaming services like Crunchyroll. It was released on July 30, 2015 on Android devices, and it was removed from app stores on January 3, 2020.
This app operated exactly like Crunchyroll but was restricted to One Piece episodes. Users had two viewing options. They could watch free episodes with advertisements. If they purchased a premium subscription to Crunchyroll, they could access ad-free episodes, stream episodes simultaneously was their Japanese release, watch episodes in high definition (HD), and watch on additional devices, including PlayStation 3, PlayStation 4, PlayStation Vita, Xbox 360, Apple TV, and Roku.[24]
ZEPETO
ZEPETO is a social app that allows users to create customized avatars and interact with others in virtual worlds. In the app, users add content to the Feed, a social media-like communiaction platform that lets them share messages, stories, and more. Other activities include photoshoots and world customization. ZEPETO features One Piece-themed avatar customization items, called Collab Item (コラボアイテム, Koraboaitemu?), including clothes, hair, and accessories as part of a collaboration between the app and One Piece brand.
Sets were released on the following dates:
Avatar Items
Jump Festa 2021 ONLINE
Jump Festa 2021 ONLINE (ジャンプフェスタ2021 ONLINE, Janpufesuta 2021 ONLINE?) is a virtual event app that lets users visit the virtual venue Jumpfes Island and interact with exhibits and other users. They can select an avatar, play games, and buy limited-edition products. Jump Festa 2021 ONLINE included a One Piece ride in which users sailed through iconic scenes of the manga.[32] They could also pose with a digital comic model of the Straw Hat Pirates.[33] The event was held December 19 and 20, 2020, after which the app was removed from app stores.[34]
Niantic Project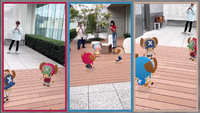 On November 8, 2021, Niantic announced a partnership with Shueisha to create an AR app based on the company's media properties. The app is being developed by T&S and will be available in 2022.[35]
In a demo of the app, tentatively titled "Comic Experience," players are able to scan a One Piece volume, causing a Tony Tony Chopper avatar to appear. Multiple players can play together and make their Chopper avatars interact. They can also throw cotton candy to them, and whichever one catches it will be chased by the other two. The Thousand Sunny appeared sailing overhead and used Coup de Burst to fly into the sky.[36]
References