One Piece 20th x Kyoto is an event that took place between from October 7 to October 22, 2017 in Kyoto.[1]
City Attractions
Edit
Straw Hat Crew Stamp Rally
Edit
At eight key locations around Kyoto there were stamp kiosks featuring the Straw Hat members (Robin and Franky shared a location).
After collecting all of the stamps, one would go to Kyoto City Hall, which was redesigned as a Marine base and featured a wall with the Straw Hats' wanted posters, asking the public to locate the crew. Upon presenting a full set of stamps, one would receive a reward that included a packet of A4-sized wanted posters (the most recent ones) of all the Straw Hats, a card with a QR code on the back leading to a congratulatory message from Eiichiro Oda, and a 10,000 Belly bill. All of the rewards came in a Marine envelope. After the event ended, the images were replaced with Marines saluting and thanking participants for their assistance.[1][2][3]
The prize bill from the stamp rally.
One Piece Art NUE
Edit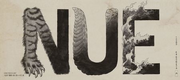 One Piece Art NUE was an exhibit held at Daikaku Temple.[1] It consisted of several pieces of ukiyo-e style artwork that told an original story set in Wano Country.[3]
Pop Up Store
Edit
A Pop Up store selling One Piece related merchandise.[2][3]

Volume 794
Edit
Volume 794 is a special volume that acts as a guide to the event, featuring a map of locations involved with several of the attractions. The number is a reference to the year 794, which was the beginning of the Heian period, named after Kyoto's former name "Heian-kyō."
References
Edit
↑ 2.0 2.1 http://www.animenewsnetwork.com/interest/2017-10-12/event-report-one-piece-kyoto-city-collaboration/.122571 A summary of the event attractions.
↑ 3.0 3.1 3.2 https://sp.shonenjump.com/j/op-20th-anniv/article/page_18.html Images from the event.
Community content is available under
CC-BY-SA
unless otherwise noted.