Jurassic World: Dominion Dominates Fandom Wikis - The Loop
Play Sound
One Piece 20th x Kyoto: Kyoto Straw Hat Travel Journal 〜Another Wano Country〜 is an event that took place between from October 7 to October 22, 2017 in Kyoto.[1]
City Attractions
Straw Hat Crew Stamp Rally
At eight key locations around Kyoto there were stamp kiosks featuring the Straw Hat members (Robin and Franky shared a location).
After collecting all of the stamps, one would go to Kyoto City Hall, which was redesigned as a Marine base and featured a wall with the Straw Hats' wanted posters, asking the public to locate the crew. Upon presenting a full set of stamps, one would receive a reward that included a packet of A4-sized wanted posters (the most recent ones) of all the Straw Hats, a card with a QR code on the back leading to a congratulatory message from Eiichiro Oda, and a 10,000 Belly bill. All of the rewards came in a Marine envelope. After the event ended, the images were replaced with Marines saluting and thanking participants for their assistance.[1][2][3]
The prize bill from the stamp rally.
One Piece Art NUE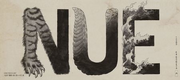 One Piece Art NUE was an exhibit held at Daikaku Temple.[1] It consisted of several pieces of ukiyo-e style artwork that told an original story set in Wano Country.[3]
Pop Up Store
A Pop Up store selling One Piece related merchandise.[2][3]

Volume 794
Volume 794 is a special volume that acts as a guide to the event, featuring a map of locations involved with several of the attractions. The number is a reference to the year 794, which was the beginning of the Heian period, named after Kyoto's former name "Heian-kyō."
Gallery
References
Abilities

Devil Fruit Based

:
Artificial Devil Fruit  •  Fuku Fuku no Mi  •  Fude Fude no Mi (Ryunosuke †  •  Kazenbo)  •  SMILE  •  Zou Zou no Mi, Model: Mammoth  •  Kibi Kibi no Mi  •  Inu Inu no Mi, Model: Tanuki  •  Wara Wara no Mi  •  Uo Uo no Mi, Model: Seiryu  •  Juku Juku no Mi  •  Maki Maki no Mi  •  Ryu Ryu no Mi, Model: Allosaurus  •  Ryu Ryu no Mi, Model: Spinosaurus  •  Ryu Ryu no Mi, Model: Pteranodon  •  Hito Hito no Mi, Model: Onyudo  •  Ryu Ryu no Mi, Model: Brachiosaurus  •  Oto Oto no Mi  •  Ryu Ryu no Mi, Model: Pachycephalosaurus  •  Ryu Ryu no Mi, Model: Triceratops  •  Kumo Kumo no Mi, Model: Rosamygale Grauvogeli  •  Neko Neko no Mi, Model: Saber Tiger  •  Hebi Hebi no Mi, Model: Yamata no Orochi  •  Inu Inu no Mi, Model: Okuchi no Makami  •  Toki Toki no Mi †  •  Mane Mane no Mi †  •  Bari Bari no Mi †  •  Tori Tori no Mi, Model: Nue ≠

Fighting Style Based

:
Haki (Ryuo)  •  Oden Two Sword Style  •  Foxfire Style  •  Ninjutsu  •  Kappa Style

Weapons

:
Shusui  •  Kitetsu (Shodai Kitetsu ?  •  Nidai Kitetsu  •  Sandai Kitetsu ‡)  •  Sukesan and Kakusan  •  Tsuji Shibai  •  Soto Muso  •  Hassaikai  •  Takeru  •  Ame no Habakiri  •  Karakuri Rasento  •  Enma ‡