Doctor Strange in The Multiverse o Madness - The Loop
Play Sound
A pet is a domesticated animal that often accompanies a master.
Role and Abilities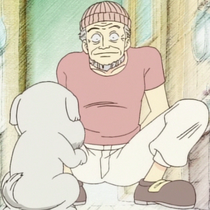 A pet's primary purpose is to provide companionship to their master, taking the role of a friend, sidekick or someone to take care after. Pets that started in the wilderness might require prior taming before starting to be loyal and obedient, although forceful masters may cause the pet to develop an aggressive, fearful or indifferent attitude towards them (for example, Arlong coercing Momoo into fighting for him through threats).[2] They might be intelligent enough to assist their owners with everyday tasks such as guarding property,[3] giving rides if big enough to act as a steed[4] or just serving as emotional support.[5] A couple pets have also displayed enough sentience to imitate human mannerisms or even human speech, as in the case of Pappag, who's simultaneously Camie's pet and mentor.[6]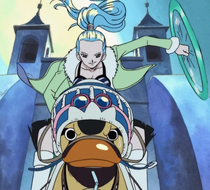 Certain pets are adapted to combat and may be a powerful asset for those who employ them in battle, intimidating or directly attacking their opponents or supplying support as a mount or bodyguard.[7] Surume, for example, is an enormous kraken who can easily destroy any ship or enemy group in its vicinity.[8] Some pets were once normal objects that were granted sentiency through a Zoan Devil Fruit, allowing them to be wielded by their owners and act as living weapons.[9]
Pets in pirate crews are often considered low-priority targets for the World Government, thus in the rare case a pet is issued a bounty, it's usually of an extremely low amount. This approach is highly flawed though, as capable, sentient fighters such as Tony Tony Chopper of the Straw Hat Pirates and Bepo of the Heart Pirates may be mistaken as pets due to their animal-like appearance, meaning their bounties might not reflect their true threat level.[10]
Known Pets
See also the associated category: Pets.
Unnamed Pets
Trivia
References