Konnichiwa Mina-San
Well my name is Stephanie from Philly, PA, but you can call me Duchess or Duch (for short). I am a huge One Piece fan and also love other Shounen anime. 90% of my friends find my love for anime amusing and i don't blame them because they do not know nor understand the thrill of watching animes and reading mangas!....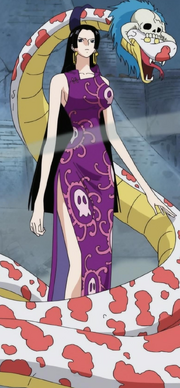 I am easily obsessed with cultures and love learning. My recent obsession is Japanese. Other Obsessions? Africa, French, Spanish, Mexican, etc. I love history and try to learn alot as I find them.
I am a pre-med major and school is kicking butt but, I use my love for Luffy to keep me going! Watching OP and reading the manga (Greeting Oda Sensei) is my very indulgence that will never grow old. I also watch K-Drama from time to time and work as a medical tech.
I love Luffy and as many can tell, I can be very biased in any conversion involving Luffy. As you know... LOVE IS ALWAYS A HURRICANE!!!
Onepieceduchess
Community content is available under
CC-BY-SA
unless otherwise noted.