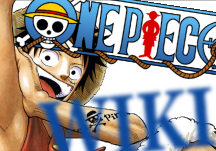 Hi and welcome to the One Piece Encyclopedia! Thanks for your edit to the Talk:Water 7 Arc page.
Please sign in and create a user name. It's an easy way to keep track of your contributions and helps you communicate with the rest of the community.

Can you stop please?
Edit
It is called Trivia, not Plot points. please. you are really tiring me. JapaneseOPfan 14:46, January 27, 2011 (UTC)
With all respect, I disagree. They are Plot Points and not Trivia. Triva is suppose to be stating something which connects something in the story to something else, such as character similaritys, references to the real world, something that doesn't make sense, ect. Plot Points are different as they show how the story is progessing. (68.36.166.78 14:43, January 27, 2011 (UTC))
Man, are you kidding me? Look up Chapter Page Layouts on the wikia. I don't see any "Plot Points" anywhere.. I don't mind if you change what is inside the Trivia to match it, but just please don't change the title. JapaneseOPfan 14:46, January 27, 2011 (UTC)
I can't find Chapter Page Layouts anywhere, but I looked up Trivia Guidelines. It says exactly what Trivia is and is not. :) (68.36.166.78 14:53, January 27, 2011 (UTC))
And I looked further, and yes, but what are in your trivia section are more of Chapter Notes :) (68.36.166.78 14:55, January 27, 2011 (UTC))
Then change the inside, not the title. I'm doing a major chapter article project here for hours and i'm tired out.. I could use your help on the trivia. JapaneseOPfan 14:59, January 27, 2011 (UTC)
OK, then we're agreed :D I would love to help you, but I'm not exactly a triva wiz :( (68.36.166.78 15:10, January 27, 2011 (UTC))
sorry but can you comment on the blog I made about this? I made it a blog since I wasn't sure how to make forum pages. :p
http://onepiece.wikia.com/wiki/User_blog:JapaneseOPfan/Trivia_for_Chapters
thanks. JapaneseOPfan 23:53, January 31, 2011 (UTC)
No problem :) By the way, do you know how to comment on page edits?(68.36.166.78 16:36, February 5, 2011 (UTC))
---
This is the discussion page for an anonymous user who has not created an account yet or who does not use it, identified by the user's numerical IP address.
Some IP addresses change periodically, and may be shared by several users. If you are an anonymous user, you may create an account or log in to avoid future confusion with other anonymous users. Registering also hides your IP address.
Help: Why create an account? • How to create an account • WHOIS
Community content is available under
CC-BY-SA
unless otherwise noted.