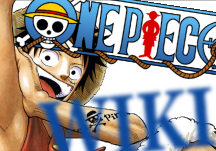 Hi and welcome to the One Piece Encyclopedia! Thanks for your edit to the Emporio Ivankov page.

Moving pages
Edit
Please don't move pages willy nilly, the discussion regarding the matter of moving to Vivre Card appears to be no consensus.Mugiwara Franky 09:51, February 16, 2010 (UTC)
Nevermind, took a better look at the discussion. My mistake. Probably wouldn't happen if there was a more detailed explanation for the move.Mugiwara Franky 09:55, February 16, 2010 (UTC)
source request
Edit
what is your source for those mermaid names, and if it is the deep blue databook, please hold your horses and wait with uploading stuff untill our japanese members/contacts can give proper confirmation of the names and identities of the newly revealed characters. (OnePieceNation 19:04, March 3, 2012 (UTC))
Image Guidelines
Hey there! Sorry, we don't mean to scare you, but you are not allowed to upload any of the following:
Fanart of any kind.
Pictures not related to One Piece.
Duplicate images.
Videos of any kind, including videos from Youtube or similar sites.
.jpg, .JPG, or .JPEG image formats. .png is the preferred format.
Images with no source provided.
Images with no licensing or images without proper licensing.
Images that have not been categorized or images without proper categories (Including categories for the source, such as Category:Chapter Images or Category:Episode Images).
Images with poor file names that do not reflect the content of the picture. Random numbers and letters should not be used in file names.
Scanlation or translated images with English text.
Images that are not used for an article on this wiki (user pages and blogs are not considered articles).
Any images that violate any of the additional rules listed in the complete Image Guidelines.
For tips on how to upload a picture for the wiki correctly, check out this step-by-step instruction.
If you want to use pictures in your profile or blogs please use those that are already on the wiki or upload your images on another wiki. (See this blog for more details on how to do this).
Please read the Image Guidelines before uploading any more images to the wiki. If you have any questions about these rules, don't hesitate to ask. Thank you.
Community content is available under
CC-BY-SA
unless otherwise noted.