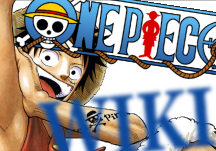 Hi and welcome to the One Piece Encyclopedia! Thanks for your edit to the Mr. 4 page.

Re: Big Mom on FI
Edit
At the moment it is unsure, but it is most likely she isn't there. Yountoryuu 20:21, February 2, 2011 (UTC)
Spoiler Rules
Hey there! Your edits were found to be in violation of our Spoiler Rules. On this wiki, new information is only added once chapters are officially released by Shueisha. Shueisha releases the chapters to read for free on Manga Plus, typically on Sundays at 3:00 PM UTC. Any translations released before that time are pirated, and usually very flawed, so using them to update the wiki is not allowed.
This was a recent decision by the wiki to prohibit using scanlations, so don't worry if you were caught off-guard. Just be sure to wait for the official release before adding content in the future. If you have any questions about these rules, don't hesitate to ask me on my talk page. Thank you. Kaido King of the Beasts (talk) 04:07, September 27, 2020 (UTC)
Community content is available under
CC-BY-SA
unless otherwise noted.